THE SISTERHOOD
Ordinary girls doing extraordinary things
Born from a meeting between two highly competitive individuals, The Sisterhood came to fruition not on a whim, but on a challenge, and less than a year later an elite group of fearless females turned up on a sunny beach in Dover to undertake the original challenge - to race The Brotherhood across the English Channel to France.
11 months of training through wind, rain and sun, and more injuries than our on-board physio could cope with, The Sisterhood reached France in a World Record time of 3 hours 42 minutes.
They are a team of 40 extremely photogenic women who are from a variety of professions and sporting backgrounds, ranging from professional athletes to women who haven't taken part in sport for over 10 years. They spent 2007 and 2008 taking part in adventure races, triathlons and dragon boat regattas around the world before smashing the World Record across the English Channel and completing the Great Amazon Raft Race - a three day stage race over 180km down the Amazon in Peru. The Sisterhood's Art of Sport photoshoot - featuring sporting celebrities such as Freddie Flintoff and Josh Lewsey - was picked up by the Sun and sold as The Sun's 2008 calendar.
They continued in 2009, doubling in numbers and taking on the Bosphorus swim - a 6.5km swim from Europe to Asia. On top of that, 2009 saw them conquer the Venice Vogalonga, The Great River Race in London, and several adventure races and triathlons. Since 2010, world domination has continued, with Sisters partaking in new adventures including Coast to Coast Adventure races across Yorkshire and Costa Rica, Kilimanjaro climbs, Everest base camp treks, and Marathon de Sables running. Now 2019 sees them take on The Speed Project - a 340 mile running relay race from LA to Las Vegas, as well as a relay Channel Swim with TV Presenter Helen Skelton.
All in aid of various amazing charities. To date we've raised over £750,000 and there's no sign of slowing down (as you can imagine, we're not big on slowing down).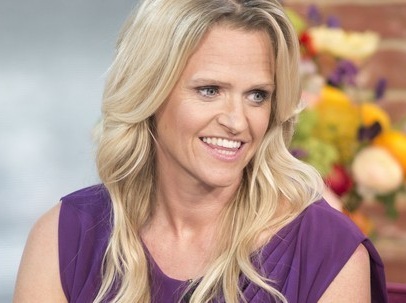 Emma is the fearless leader of this merry band of humans. She is one of the UK's leading 'sex-entrepreneurs', making her name launching global female empowerment brand Killing Kittens in 2005, which now has over 120,000 global members and various tech offerings including Sistr, the only app on the market designed for specifically empowering women professionally. When not pursuing world domination in the business world she can be found covered in mud, attempting to surf, on a speedboat, breaking squash rackets on walls, playing dirty in triathlons, practicing her front crawl naked in the Serpentine after a night out, competing in the world's toughest footrace - the Marathon des Sables, climbing Kilamanjaro for fun, or just generally dominating the world at pace whilst raising 3 children under 5 who - like their mum and double Olympian dad James Tindall - have fancy dress cupboards bigger than their wardrobes.
Sister Liz is one third of Britain's biggest girl band Atomic Kitten and has travelled the world on sell out tours, has countless awards and number 1 singles and albums under her belt and sold 10 million records globally. Since her early Atomic Kitten days, Liz has effortlessly made the leap from starlet to superstar, been schmoozed by Hollywood hotshots and partied with pop royalty. Since then Liz has been busy in the studio writing great song after great song. Her debut album was released in 2009. In July 2008 Liz swapped her microphone for an apron, as she took part in the new BBC 1 prime time, series of
Celebrity Masterchef where she triumphed in being crowned Celebrity Masterchef winner. Heat Magazine have described her as 'truly beautiful', Glamour Magazine say she's 'always perfectly dressed' whilst we at The Sisterhood say 'yeah she's ok, but can she paddle?'!
Sister Deej is a shy and retiring sort with a mischievous side that comes alive after an espresso martini or two. A dark horse with a dry sense of humour, she is often the quiet one in the background, helping hold it all together when the wheels are falling off, the torches have run out of batteries, the IVs need refilling and the 18th consecutive serving of rice and beans in incessant rain has driven others to madness. Since joining the Hood as a bright-eyed whippersnapper she has nailed the jungle of Costa Rica, braved the carnage of the Venetian Vogalonga, ticked off the Great River Race, run a marathon before breakfast (bad drills!) and will soon be joining her tribe on the LA to Vegas bimble that is The Speed Project.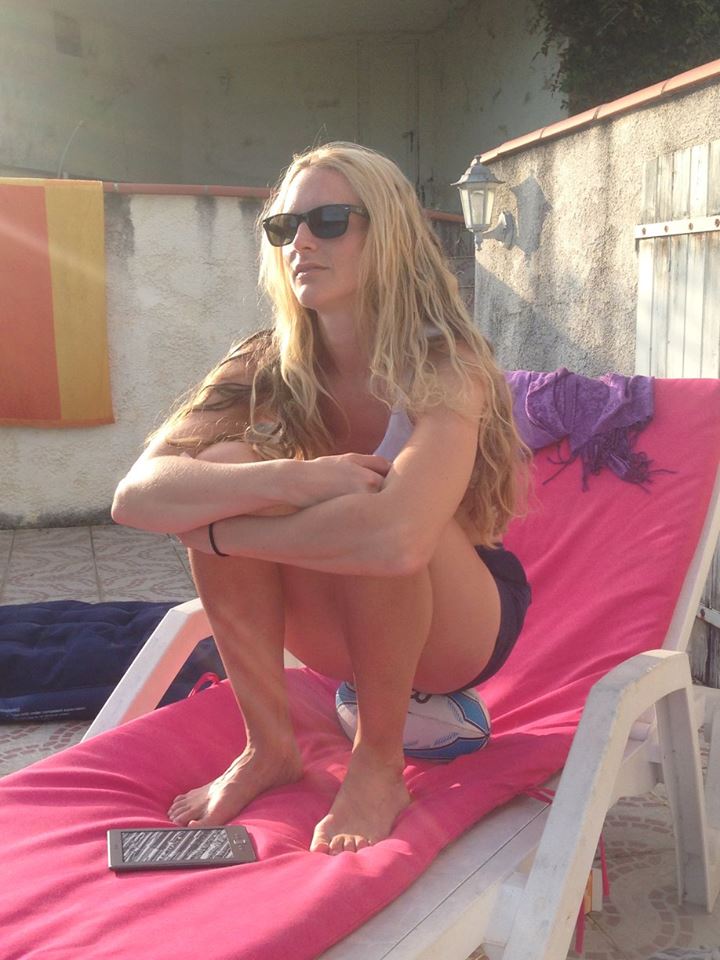 Gaby joined the Sisterhood after being inspired by their channel crossing record attempt. After moving to London and enjoying too much alcohol and chocolate, the Hood was the perfect reason to rekindle a love of sporting activities. Many jobs and fun adventures later, such as taking a home built raft down the Amazon, Ironman triathlons, Etapes, Vogalonga. Now for hardest challenge of all - an epic relay run from LA to Vegas, but all made worthwhile by knowing we are supporting some well deserved charities along the (very hilly) way.
Georgie was a Jerry Maguire in the making but gave it up and left Arsenal FC once she realised that the expression 'you can take the monkey out of the tree, but you can't take the tree out of the monkey' really is true in the world of football, and she is just way too classy for all of that! Georgie is superhuman when it comes to food, managing to keep her supermodel shape whilst consuming entire packs of weetabix and kilo bags of pasta in one sitting and repeating the whole process an hour later! Legendary.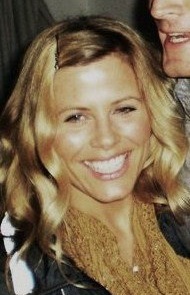 JoJo is seeking to add to an already impressive CV of sporting and entertainment achievements by undertaking epic challenges with The Sisterhood. A nationally-ranked track and field athlete in her youth where she could often be found imparting training tips to Fatima Whitbread, Jojo gave up the chance of Olympic gold to pursue her love of Shakespeare and the silver screen. Film and TV credits followed, including a celebrated stint as 'Helga', the Nescafe girl of eastern Europe. After winning The Fear Factor in Argentina and embarking on a cross-continental ski, surf and safari expedition, Jojo is currently redesigning a pied-à-terre on Park Lane by day, and by night single-handedly keeping Maggie's solvent. The man from Del Monte…he say yes!
Bella is a figurative painter, trained at The Heatherley School of Fine Art. She has exhibited with the Royal Portrait Society and as part of the Notting Hill Arts Festival. She was awarded a young artist prize from the Royal Institute of Oil Painters. She is an ex-model (albiet not very successful one,) and reached the dizzying heights of catalogue modelling, mostly pyjamas. Bella has recently 'done a Britney' and is now sporting the most asymmetric haircut this side of the 80′s. She believes it makes her more streamlined, but in fact she just ends up going round in circles! She has set pizza eating records which will remain in place for a very long time!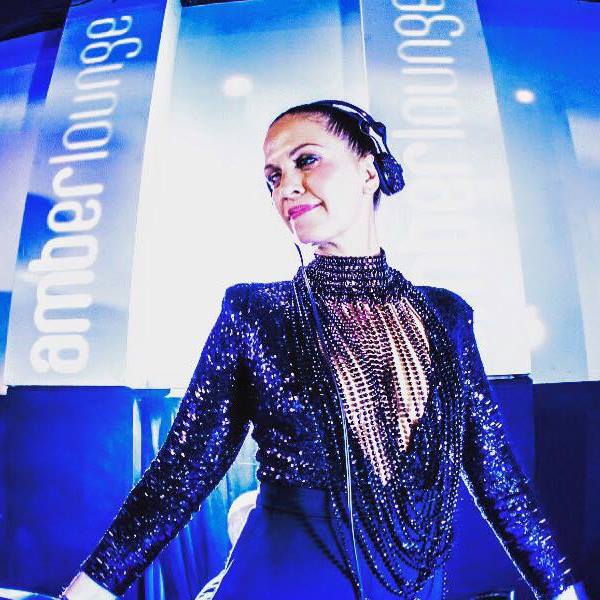 Growing up the daughter of a multi-talented father who can list Olympic swimmer, stuntman, feature film star, crooner and jazz pianist on his CV and a model mother, it was an odds on bet that DJ Lora would follow the family tradition into showbusiness. Science and maths were never her strengths, instead she won the school trophy for 'Biggest Contributor to the Arts' and wrote plays and banged on the drums for fun.DJ Lora is now an internationally renowned artist and Europes top female DJ, who has performed in all corners of the globe, from London and Hong Kong to Spain and Brazil, Oslo to Miami and France to India. Now based in London, where she holds residencies at three prestigious private members' clubs, and has supported stars including Eric Clapton, the Black Eyed Peas, Jamie Cullum and Razorlight at private events. For 2011 she is exclusively signed for the Formula 1 circuit race after parties. Her main claim to fame however is dj'ing the monthly sisterhood parties at The Wellington Club.
When not working on global finance transform projects or helping to develop scripts for Hollywood blockbusters, Heather actively fosters her affinity for lipgloss and lycra. She recently cycled 700kms across northern Tanzania and then 7,455 kms from west to east across Canada. Not content with staying at sea level, our 'diva in down' then went on to assert her mountaineering prowess by climbing lofty peaks across the globe including Mera Peak, Mt. Aconcagua, Mt. Kilimanjaro and finally the notoriously difficult North East Ridge of Mt. Everest where she broke 4 ribs 7500m into her summit attempt… by coughing! She plans to head back to Everest in 2011 and will this time pack a yak load of throat lozenges.
Fighting for what's right is what drives this sister. Lizzy co-founded a charity which exists to prevent, liberate and support girls who have been trafficked into the sex trade. Highly competitive and in true hood style, she will push herself and everyone around her to the max. Inspired by athletes, Lizzy developed and ran her own sports massage business for several years. With the LA to Vegas race and a channel swim in her cross hairs, this sister is not slowing down any time soon!
From her sheltered upbringing on the Apple Isle known as Tasmania, Emily underwent drastic and extensive surgery to have her second head removed, so she could live on the civilised 'mainland' of Australia. During a stint as a trolley dolly over the Perth skies, Emily discovered her true passion was for dance poles, sparkly hot pants and platform shoes. As much as she hates to admit, she followed a boy overseas and now bases her dance school, Contours Pole from North London. When she isn't eating her weight in muesli bars, Emily spends most of her time figuring out new ways to get her legs to stretch over her head, and yelling at people, 'point your toes!'
Born in the tropics, raised in the mountains. Growing up with a baseball sports scholar Dad meant a sporty childhood spent cycling, swimming, horse riding and skiing. Steffi's an avid slalom skier, rower and cyclist. Even hypermobile knee joints, torn ligaments and broken bones can't deter this Sister from pulling off the seemingly impossible and completing triathlons, marathons and anything else thrown at her. Steffi is always up for Hood challenges, taking part in the Venice Vogalonga, London river race, relay duathlons, the list goes on...
Off-piste, she is often found behind her desk at one of the US investment banks; most of the days are spent trying to make sense of overflowing financial information, mapping her schedule for the unexpected long days ahead and chairing finance meetings with the trading desks. Away from city life, she's found at a CrossFit box or planning the next travel adventure to over 120 countries and counting.
A true London girl at heart, with big shoes to fill from her Mother's footprints on the runways of Dior, Faith modelled and acted before defecting for a more fulfilling, warmer lifestyle in the Balearics. After four years in Ibiza undertaking a huge 400 year old finca renovation, (including a drunken evening there with her bestie Emma Sayle plotting out some hair brained idea for a female driven exclusive members only sex party club… I mean as if THAT was ever going to take off…. ) welcoming 2 baby boys and with a new language under her belt, Faith upped sticks to rural Mallorca.
Having been profoundly affected (read 'utterly traumatised') giving birth in a foreign country where the midwives spoke zero english, she went back to Uni to study childbirth, assisting deliveries and collaborating with the islands hospitals and top Ob / Gyns .. This led to the founding of Doula Mallorca in a bid to in her own small way help drive a culturally archaic protocol of childbirth on the island into the 21st century…
More recently an art collaboration with another fellow female entrepreneur founder of the retro poster art company Stick No Bills..
Having lost her ultimate best friend, her mum, to breast cancer in 2014, Faith says "my love and commitment to the incredibly resilient, empowering women I'm privileged enough to call my friends is stronger than ever. They have carried me, we carry each other.
It´s not really about this divisive word " feminism" . It´s about embracing every new challenge that we face .
Bravery, laughing, growing, supporting.
That is the Sisterhood."
Nikie is a new member of the Sisterhood. Born and bred in Stockholm, Sweden, she is a true Anglophile at heart who loves listening to Desert Island Discs, drink buckets of G&T's and read Nancy Mitford novels.
After completing a degree in International Relations and Political Science she decided to go a little off piste to do an MBA in Food Business Management at the Royal Agricultural University in Cirencester. As well as a love for the countryside, she is also a firm believer in sustainable and organic farming.
She's worked for start-ups and his year, her focus is on the launch of her online platform offering high quality and unique vintage clothing, Sigrid Maria Vintage. The garments are handpicked from all over the world and given new life through washing and repair, offering a more sustainable alternative to fast fashion.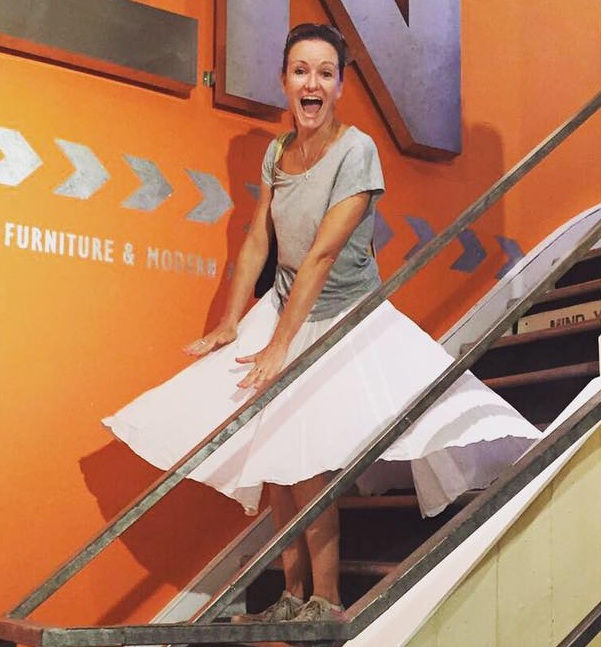 Catherine co-founded The Sisterhood with Emma as one of the original members, having been crew in The Channel Challenge back in 2007. 12 years of high jinks later, she has swum from Asia to Europe and paddled the Vogalonga with the girls, as well as attended many an epic fancy dress party. When she's not hanging with the Hood she can be found teaching Ballet to children with Butterfly Ballet and launching a sustainable Christmas tree business with Holly Berry Trees.
The Hood's mind Doc, Sister Dr V is the professional Psychologist of the group. This doesn't mean she is constantly analysing the group's psyche but does mean more insight into a bunch of gritty, determined and committed women.
Vanessa has invested a lot of her career into military mental health, having headed up the Psychological Well-being teams for Help for Heroes, supported the South Pole expedition for Walking with the Wounded which Prince Harry joined and is currently working with The Royal Foundation to promote Psychological Fitness to all serving personnel.
She takes her passion for promoting psychological fitness and grit into all aspects of her life and work, having set up her Psychological Consulting business Mindflex Group. This also includes making sure she gets her adrenaline and girlfriend time kicks!
As well as being a passionate mind expert, Vanessa likes to clock up challenges whenever she can with the Hood which has included swimming the Bosphorous twice which has motivated her to swim the channel as part of a Hood relay team in the summer.
Sister Louisa aka Shoes has been a part of the Sisterhood for over 10 years. During that time she has found herself paddling down the Amazon, getting lost in the jungles of Costa Rica, swimming from Asia to Europe despite hating swimming and having many other amazing adventures with the group. More recently she completed her first ultra marathon closer to home in the Lake District and is looking forward to running the very much flatter route from Los Angeles to Las Vegas for the Speed Project.
Susan Glenny (Glenda) - Professional Sailor and Motivational speaker, founder of @TeamTigress and Tigress Sport Ltd. 4 times Transatlantic Race Skipper and will be skippering her 5th Fastnet Race this year Susan is a well known name on the global yacht racing circuit. Glenda is an original Sisterhood veteran who trained in the winter of 2006 for the first Sisterhood dragon boat Chanel crossing. This year Susan will take part cross channel relay swim and in her time has wracked up the following as a "Sister" Amazon River Race (2008) 3 x Asia to Europe Bosphorus Swim (2009, 2011, 2013) 4 x Venice Vogalonga Dragon Boat Race 4 x Great River Race St Agnes Triathlon (2009)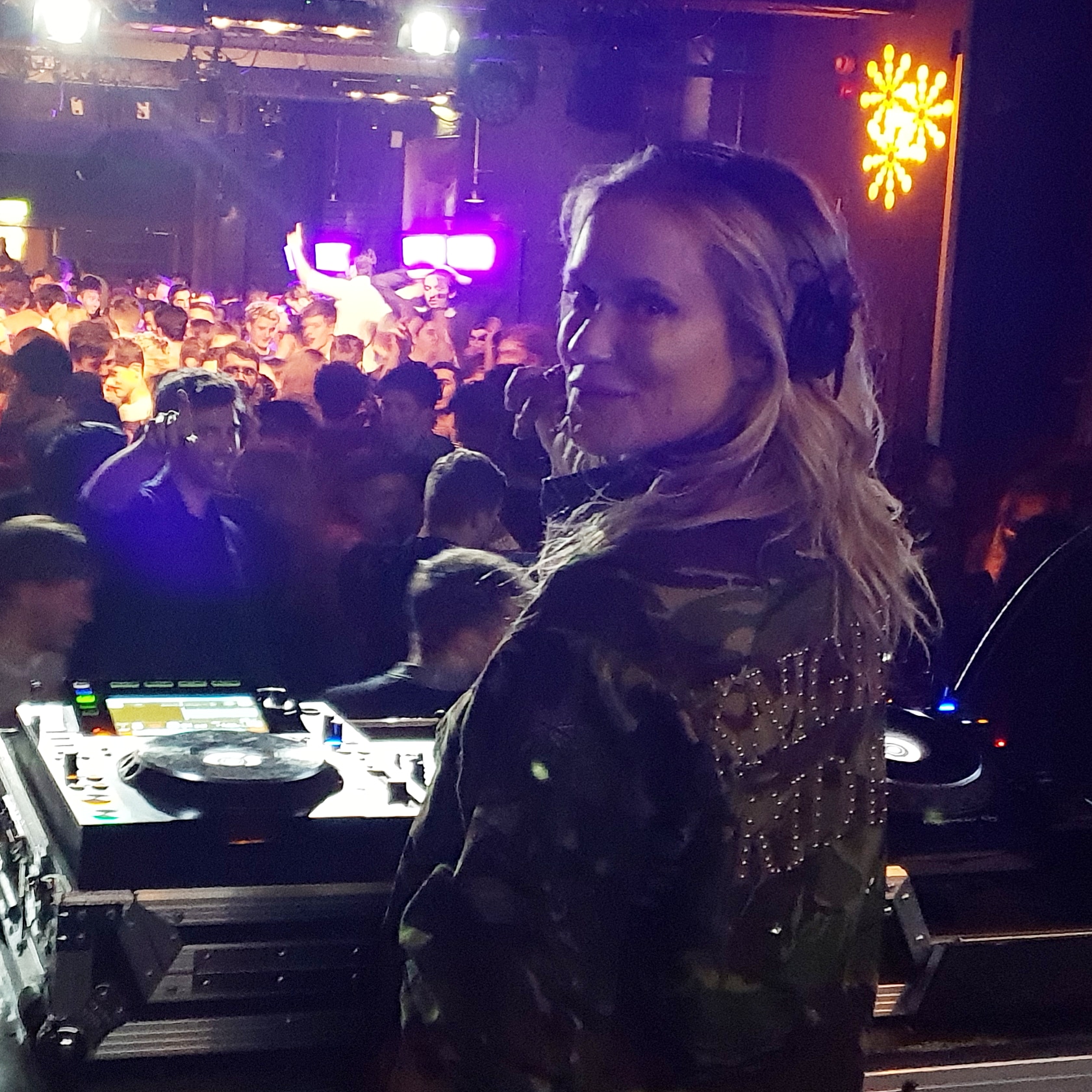 Sister Liv has been roaming alleys and blocks of the 'hood for about 10 years now . Data on this rare, sometimes mysterious creature can be hard to track, often confined to nocturnal activity and erratic routines .. Luckily however, in nature such proud pack creatures never stray too far from the nest and it would appear more regular sightings have recently been recorded of this exact species.. Sister Liv will be outside her comfort zone soon , chasing coyotes and snakes in the desert ; a far cry from the city lights and hooded street corners .. But possibly characteristic of her duplicitous life as both day AND night walker ...
Sister Julia is the over competitive one who relishes sports challenges as much as late night antics, the crazier the better on both fronts. By day she wears a wig and gown fighting for justice, by evening she stalks the backstreets of Brixton caring for two unsurprisingly feisty young daughters, and by night she happily drags on her dancing shoes to try to live by her (former) motto "sleep is for the weak!"... Slightly broken by her membership of the Motherhood/lack of sleep, this Sister will be forcing the pace on the LA to Vegas Speed Project, most likely to be heard screaming "pain is just weakness leaving the body!".
Caroline (AKA Searlo) is another convert to 'going forwards'. She is an ex Manchester Uni and Parrs Priory rower but is known to like a bit of rough and tumble of the rugby variety. She is a big rugby fan – so much so that her boyfriend even looks a bit like Lawrence Dallaglio! She ski's, plays tennis and has recently returned to 'going backwards' with surf boat rowing! When not being sporty she is a Marketing and PR consultant and has PR'ed everything from Domestos to Barcardi Rum, Lynx aftershave and designer dildos! She is now heading up the 'international' growth of The Sisterhood with our Dubai branch!
Antonia is a qualified accountant, but maintains she is not your average bean counter! She comes from a set of quadruplets, one of the first in South Africa, thus hit fame at an early age! Work has taken her to some interesting places like Tokyo, back to South Africa and now London. When not working, coming from a family of 3 brothers, she loves most sport and knows what it's like to be part of a team. Toe is also lucky to be alive having been fortunate to survive the Tsunami while vacating in Kho Phi Phi in Thailand. Her philosophy since then is that life is too short not to do crazy challenging things. It is only by doing them that you feel truly alive!
Alice is a Mermaid. Not only is she a PADI Divemaster and a Commercial Diver in her spare time but her actual job is an Underwater camera assistant in the film industry! Some of her credits include "Mamma Mia" "Harry Potter 1,4 and 6″ "Batman Begins" and "Johnny English" (a classic!). Not content with life above the waves she has been learning to sail over the last year and has managed to stow away on a few occasions for some races off the Isle of Wight. She's also got a horse but we are not entirely sure how she manages to get the Mermaid tail onto the saddle!
Gina Moore grew up by the chilly waters of Britain's south coast before moving to the warmer climes of Gran Canaria for a stint marketing cars and managing petrol stations. This little island became too small for this party princess so she upped sticks to London becoming a glamorous Private PA to the jet set. Flying all over the world accumulating airmiles, shoes and an enviable fancy dress collection, she is a little more inclined to sunbathe by the Bosphorus rather than swim across it. But swim across it she has - twice – and dragon boated 40km around the islands of Venice, her proudest sporting achievements since being picked for the Dorset under 12's squash team. Now living in the beautiful wine country of Niagara-on-the-Lake in Canada with her partner and 3 year old son, Gina looks on with pride as her sisters continue to do amazing challenges, whilst training in preparation for the day she can tempt the girls over to the True North to partake in some ultra-marathon wine tastings.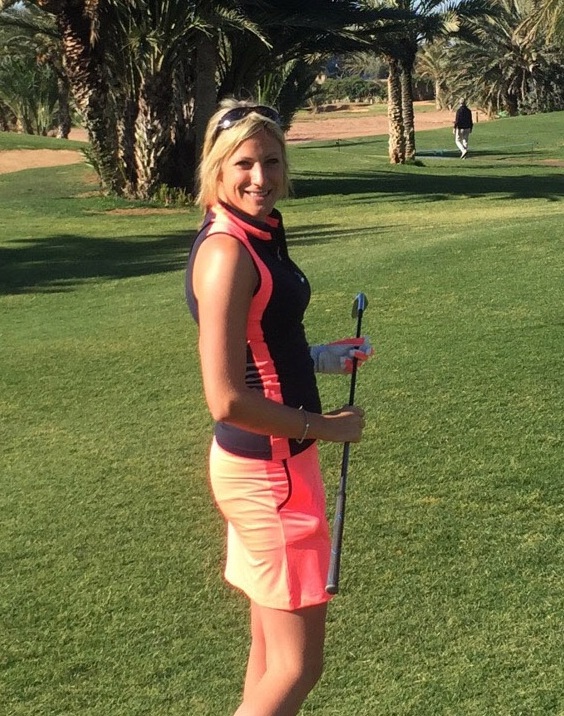 Lucinda is a fully qualified PGA Pro! Selected for the England Regional training squad at 15 she went on a full golfing scholarship to Western Carolina University in the US of A where she studied a degree in Sport Management. However she soon found out about University of Birmingham's unique degree 'Applied Golf Management Studies' (acknowledged in the Sunday Times and Guardian for its mickey mouse status) and achieved a 2:1. Following uni she became the first female golf pro in Egypt at Taba Heights Golf Resort. Now coaching back in the UK, Lucinda is based at Royal Mid-Surrey Golf Club in Richmond, where The Sisterhood receive its golf tuition and according to our Luce are by far the funniest and liveliest golf beginners she's ever had (not to mention full of great golfing potential)! Four ball anyone?
Nikki is a corporate lawyer educated to a degree level…. but unfortunately missed the class on common sense. With her penchant for dancing and cocktails she has been more likened to Ally McBeal than to Cherie Blair and is still dreaming of one day waking up as Beyonce. Nikki has joined the Sisterhood to channel her insatiable appetite for running for the good of others and looks forward to the new adventures of paddling. With a competitive streak that would rival Monica's, her mantra is that of the wise Ricky Bobby "if you're not first, you're last".
Late to the party but not forgotten….. Alexa is a digital design lecturer, cushion business entrepreneur, house builder, interior designer & fitness-bunny. When she's not working, she's competing in triathlons, cycling from Fontainebleau to London (averaging 80 miles a day for 4 days), riding 'the North' at 90 miles a day for 2 days, trekking mount Toubkal in the Atlas Mountains & the Picos de Europa in Northern Spain just for kicks & charity. Addicted to the delights of outdoor swimming, cycling & completed Tough Mudder 3 times… hell she just likes rolling her sleeves up & getting on with it! This year sees her churning across The Channel with the Sisterhood!! Can't wait!! She lives in Surrey with her husband & 2 sons; who all work in the music industry.
Dolly is a recent sisterhood recruit. Upon hearing about this kick-ass group of incredible women going on incredible adventures for important causes she simply had to get on board.
Working 9 to 5 Dolly is completing her PhD in Epidemiology at the University of Cambridge (what a way to make a living) and spends the rest of her time putting on the annual Big Tent Ideas Festival (a cross-party political ideas festival), running 50:50 Parliament's #AskHerToStand campaign and fighting hard to show that a better politics is possible.
When Dolly's not train-setting around the UK actively supporting superb women to stand for Parliament she is showing the good people of Cambridge that you really can cycle in heels. And not just any heels...charity shop heels. Dolly is a strong advocate of charity shopping and loves nothing more than taking people along with her to help transform their wardrobes. Her mantra in life is: "If you can dream it, you can be it".
I have been a consultant anaesthetist at the Queen Victoria Hospital, East Grinstead for past 18 years I teach the trainees coming through the system and offer whatever advice they might seek. I have 3 children the first 2 when I was at the beginning of my training and studying for my professional exams the last just before I was appointed at my current place of work. I found my sport (badminton) was one of the things that helped me keep my sanity especially during the teenage and absent husband years. Maybe the other one is gin! I eventually found my work-life balance during the final years of my training and have not looked back since. I firmly believe that you need to stay active to be healthy in old age which is a message I try to impart to my patients. Although I don't like water (it's the cat in me) I am planning to try out different water sports and learn to sail and travel round the world with my husband now the children are 'self-caring'. I didn't take a gap year off as a teen but it's never too late, I'll try anything once!
Cowps is a dare-devil type, pushing the boundaries of what you can achieve with 3 kids and a career that has her on a plane on a regular basis. She keeps herself fit through gyming, pilates and spinning and is known to be the ring leader when the wheels come off on a night out. Cowps can equally offer an ear for a quiet night on the sofa to a friend in need. She has on occasion taken a swim from one side of the Bosphorus to the other, circumnavigated Venice in a dragon boat a handful of times and run herself ragged in varying Sisterhood adventures.
The hood Sandra Bullock lookalike is officially 'superstroke' and a water babe. Having spent 8 years rowing up and down the Thames, she turned her attention to the sport of 'going forwards' (or Dragon Boating). As Stroke, the subtle nuances of 'rhythm and timing' are not lost on our Ames as she secretly dreams of being on Strictly Come Dancing. Having found some like minded rowing Sisters she stepped back into a rowing boat and her 'going backwards days' have been revived by trips to the Cornish coast for fun in the surf and races at Henley! Her proper job is marketing luxury property and golf resorts in Italy, although it's not half as fun as helping Emma run The Sisterhood!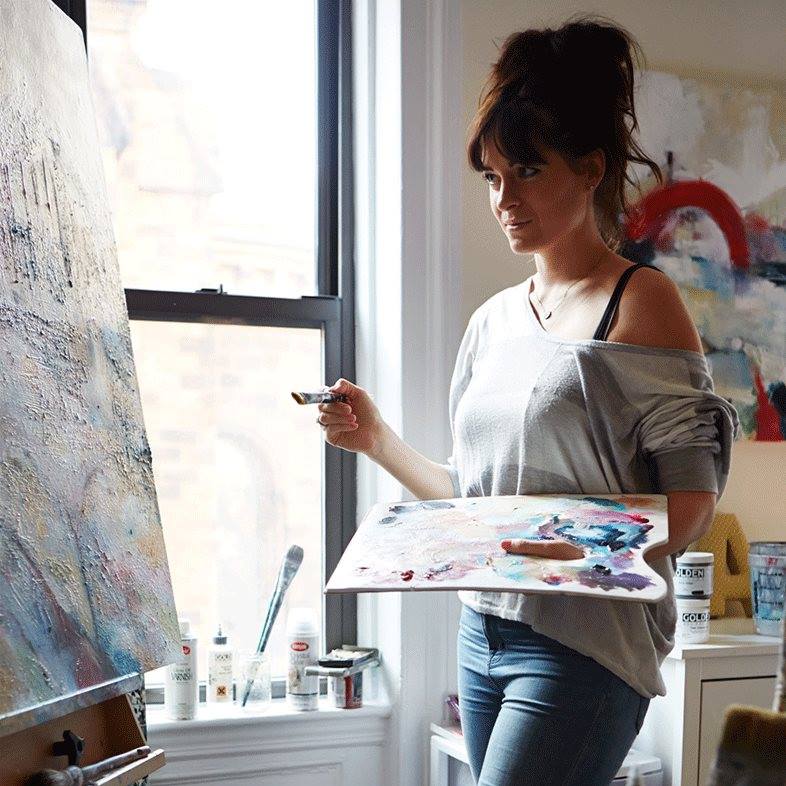 Anna-Louise Felstead (A-L)
A-L is a reportage artist who draws and paints on location. She studied Graphic Design at Central St Martins, gaining an MA at the Royal Collage of Art in 2003. She has been known to draw backstage at London Fashion Week, Crufts, The Dubai World Cup, Monaco Grand Prix and many others. Her most recent exhibition was Glamourous London Restaurants where she spent time in the West End painting people dining in places such as Zuma, The Ivy and Cipriani. She has recently taking up racing vintage classic cars and is in training for the Historique Monaco Grand Prix (for vintage cars)! She's also got the coolest gallery in Port Isaac, Cornwall!
Kitty joined the Hood in 2010 and has been part of various exploits including the Great River Race, London's rowing marathon, the Sisterhood all female sailing crew at Cowes Regatta, 5 Venice Vogalonga races plus countless hours in the Dragon Boat on the Thames. The only crew member with a pacemaker she is an Ambassador and Heart Patient Spokesperson for The British Heart Foundation for women with cardio disease. She is found in Westminster during the week working for central government and stalking Larry the Prime Minister's cat.
A random chat on a Greek beach in 2008 whilst planning a climb up Kilimanjaro led to Susanne getting into the Sisterhood Dragonboat a week later - and then paddling 120 miles down the Amazon River in north Peru 6 weeks later. Since then the 6.5k Bosporous swim, the Etape du Tour, the Vogalonga, numerous obstacle races, mountain hikes, marathons, duathlons, triathlons and 21mile Great River Races. By day Susanne is VP of Marketing at a women's healthcare company, and mentor across a number of corporates.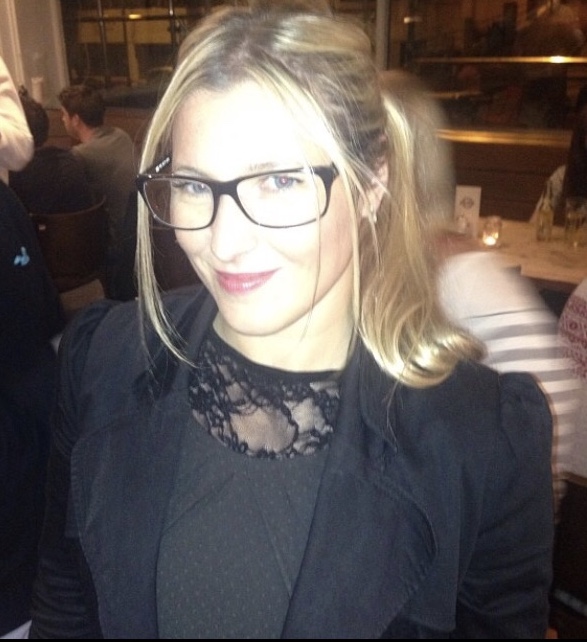 Clinging onto her 30s by a long blond hair thread and mother to a 21 year old (how?). Triathlete, geriatric gymnast and runner going after her Six Star world marathon major & London classics medal in 2019.
Not the fastest runner on the course, unsurprising when race prep generally includes dancing on the tables at Archer Street wine bar and sobering up just in time for the finish line. Also room for improvement in the swim discipline after being asked to "please dismount the inflatable pig madam" at the 2017 AJ Bell triathlon.
Been single longer than Bridgette and instead co-habits with a shoe collection subject to its own insurance policy and her proudest possession, a built in champagne fridge.
Sister Laura Flegg brings her powerful combination of Devon country lass, high achieving athlete and globe-trotting documentary maker to the Sisterhood. She's most happy when in the midst of taking on a challenge, whether that be rafting up the Amazon, cycling over the Alps, getting tight to the wind at Cowes Week or filming bears in Northern Canada. From early days as a County sprint and hurdle champion Laura has kept her competitive bite and though she may not be the loudest of the Sisters she brings a quiet determination not to be messed with! As a wildlife and science documentary director her work has reached our screens through all the major broadcasters and has carried her across almost all continents… but she's most at home dancing on the tables or putting the world to rights with her Sisters until the wee hours… that and sofa cuddles with her dog Llew and hubby (in that order!).
Kirsty is another South African and has always been up for a physical challenge. From Bikram to Capoeira (they sound like cocktails rather than exercise!) she always finds something to keep her body busy. She works as a physio in leading private hospitals in london and is also currently involved in setting up a school for kids with special needs in Chelsea. In her free time you'll either find her somewhere on the Kings Road looking for new party dress or planning her next adventure to another far flung exotic destination!
Maly (aka 'the mothership') refused to just be a spectator when watching her daughters nailing every mountain, river and ocean they could find. On being being replaced by an uglier younger polish model instead of having meltdown she donned new running shoes, a bike and an ipod with dolly partons finest on, threw the wedding ring in the thames and has been part of the sisterhood winning venice and great river race crews. She can also drink most of the hood members under the table and has been grounded several times by her offspring.
At the moment, you'll either find Annie running round after two small kiddies/wildlings, drawing and painting portraits, running her marketing consultancy & building websites (like The Sisterhood's website you're on now!) Or galavanting in the countryside, doing up a very old house piece by piece herself (with zero DIY skills to speak of), or - very importantly - drinking wine with friends and escaping to party! She has paddled marathons with the hood in various countries, lugged enormous masts up at Cowes week (being one of the token tallies of the group), and hood-partied all night long.
Sister Katie is a tale of two halves! By day she juggles life in clinic as a Health & Wellness Coach, two highly energetic boys and a charmingly chaotic home. By night however, the coin flips, hand her a glass of bubbles and turn up the tunes and this sister will be found dancing until dawn (where the bubbles will be promptly swapped back to milk thistle & ginger shots!) Katie's first hood race was Venice 2017, an experience never to be forgotten, and the rest is history……..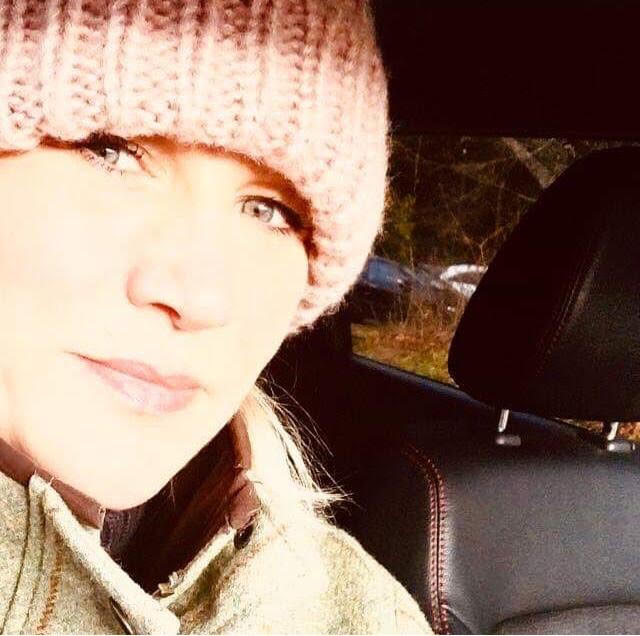 A self confessed tomboy, Em is the founder of Bird + Wolf, a sustainable and gender neutral fashion label. She helmed her own comms agency for many years, working with brands from luxury jewellery to wildlife charities. A keen writer Em has also published several blogs and articles for magazines. Four years ago Em sent herself back to college for a year to study humanistic counselling. She lives in Surrey with her husband, who is a film set decorator, her two teenage sons and two dogs. Being part of The Sisterhood was quite unplanned. After meeting Emma Sayle through Bird + Wolf and learning of the group, she voiced that it was something she needed in her life. The next thing she knew she had signed up as a driver on The Speed Project!
Cleo is the Global Events Director for Killing Kittens and the Robin to Emma's Batman, having been her right-hand woman for 12 years. She goes at 100mph and doesn't sleep - merely rests her eyes. The raver of the group, if we lose her on The Speed Project then an RV is needed to get her out of Burning Man.
Born and bred New Zealander - travelled to the UK some 20 years ago for an 'OE' and now have 4 children and a business here.
Worked at Diageo in New product Innovation before setting up London's best butchery 'Provenance' 5 years ago in Notting Hill. Continued to expand with 3 shops (4th imminent).

Long but not very impressive career in endurance events… but I do love them! Fell in love with endurance sport when first completed the Coast to Coast whilst at University in Otago. Run, Kayak and cycle from one side of NZ to the other. I've also done the Davos mountain marathon, the Haute route (skiing), the Vatterunden (cycle) and the L'etape (cycle) … although the TSP will see the end of a 10 year 'sabbatical' which has been joyously filled with having 4 children.

I met Emma at a dinner party 10 years ago and have been angling for an opportunity to join an event ever since.
Claire has been involved in the health and fitness industry for over 20 years. She is a registered Osteopath, graduating from Oxford Brooks University, and also has a diploma in Animal Osteopathy. Claire has been teaching Pilates for over 18 years, and has been involved in writing Level 2 and 3 qualifications, as well as running instructional courses and delivering qualifications in Pilates Matwork, Studio Equipment and more recently the Level 4 Certificate in Exercise Management of Low Back Pain. In the past, Claire was also a college lecturer and verifier for the NVQ/OCR awards and VTCT qualifications. Claire has 3 children and lives in Laleham, Middlesex. She spends her remaining spare time running, cycling and more recently swimming as part of the Tribal Gym Team.
What people don't realise is that her blood in pure red wine and that it's no coincidence that her impressive race times have come along since the addition of CBD red wine protein shakes into her diet.
THE SISTERWOOD
The Sisterwood is the merry band of men that would follow the hood to the ends of the earth and back. They are the brothers, boyfriends, husbands and friends of the girls and they take part in pretty much all the Hood events, both sporting and social. They carry us over finish lines when we are not carrying them over, they carry us out of bars, and they balance out the crazy.